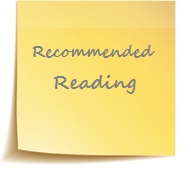 Previous Month | RSS/XML | Current
The Good News is that the Bad News was Wrong
The mass hysteria over COVID-19 seems to be finally dying down, but that's partly because it's been replaced by another one involving rioting, looting, and arson, which makes me nostalgic for the previous hysteria. Can we please go back to standing six feet away from each other while wearing face masks and obsessing over toilet paper, hand sanitizer, and ventilators, instead of looting stores, lobbing Molotov cocktails, and pulling down statues? I hope that this will be the last month when the recommended reading is all about the epidemic.
Why were the predictions about COVID-19 so wide of the mark?
---
If youíd like to learn more about manipulating cards in a casino, check out Bestonlinecasinos.com blackjack guide which includes extensive information on how to count cards.

Casino Bonuses are not easy to find on the internet. There are simply too many and their terms and conditions makes them difficult to compare. You can find the best bonuses at casinopilot.

Most online slot players have heard of the gamblers fallacy but we would suggest you simply do your homework before you play in order limit your risk. Sites like SlotsOnlineCanada are the go-to Canadian online slots portal on everything from new slot bonuses, slot game reviews and up-to-date news on the iGaming industry.

You will never be able to dispel the truth and reasoning behind the gamblers fallacy, however if you read these winning insights on pokies you may find that you gain a slight upper hand.

Donít waste your time looking for worthy new online casinos, as https://newcasinouk.com/ already did all the hard work for you. Check out top lists with latest casinos on the market and register an account today.

If you want to play casino for free, you should check out freespinsnodeposituk.com for a complete list of casinos.

You can find the best casinos at MrCasinova.com as this website update online casinos and compare them on daily basis.
---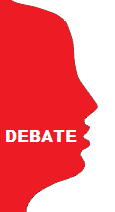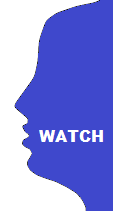 And Now Back to Our Regularly Scheduled Programming
I haven't posted a Debate Watch entry since March1, when all the madness started. Of course, the last of the Democratic Party debates was held in that month. With everything that has happened in the nearly three months since, I'd almost forgotten that this is a presidential election year. Then I happened to see that amid the epidemic of virus cases spiking and statues being pulled down, or whatever is the mass hysteria du jour, there will be three presidential debates and a vice-presidential one this fall2.
I'm pleased to see that each debate will have only a single moderator, according to the Commission on Presidential Debates (CPD)3, which sponsors them. One of my complaints about the recent Democratic Party debates was the proliferation of moderators until there was, at least once, more moderators than debaters, and yet the moderators still couldn't manage to keep order4.
One of the debates was originally scheduled to take place at the University of Michigan, but that institution has withdrawn from participation because of concern about hosting a large crowd in the midst of an epidemic5, and the event has been rescheduled for Miami, instead. I'm not overly concerned about such an event spreading the virus, since it's supposed to take place in October when transmission rates will probably be lower. Moreover, it's not likely that those persons at most risk from COVID-19―that is, the infirm elderly―will be attending. Also, anyone who is symptomatic can be stopped at the door and prevented from entering.
However, it's possible that a second wave of transmissions may start in the fall when temperatures drop. If so, rather than cancel the debates outright, why not hold them without audiences? The first televised presidential debates―those between Kennedy and Nixon―were held in a studio without an audience6. Moreover, the audience is usually told to hold its applause except at the beginning and ending of the debate, when they applaud like trained seals. In between, they are admonished not to clap or laugh. Nonetheless, recent moderators have found it impossible to control such reactions7, though those were debates with such candidates as Marianne Williamson, so it's hard not to laugh.
So, why not just have the debates without an audience? If the coronavirus leads to the CPD jettisoning the unnecessary distraction of studio audiences it will have accomplished one good thing. And, anyway, who wants to leave the house and risk a statue falling on your head, or being impaled on a spike of coronavirus cases?
---
Notes:
, 3/17/2020.