Previous Month | RSS/XML | Current
WEBLOG
October 2nd, 2022 (Permalink)
Shear or Sheer?
A book I just read includes the following sentence: "In recent years, the greatest growth in the shear quantity of statistical indicators has been in the field of education.1" "To shear" is a verb that means cutting the wool from a sheep or, more generally, cutting hair close to the skin, or close cutting of some sort2. However, it's an adjective rather than a verb in the above sentence. As a noun, it has a technical meaning in geology, and it can be used as an adjective, as in, "shear force" and "shear strength", but not, as far as I know, "shear quantity". Anyway, this meaning wouldn't make sense in the above sentence: how would a technical geological term apply to educational statistics?
In contrast, "sheer" is an adjective with a wide range of meanings depending on the noun it modifies: "complete", "unqualified", "thorough", or "utter", as in "sheer nonsense" or "sheer luck"; "steep", as in "sheer slope"; or "thin", as in "sheer fabric"3. It's hard to see what connects these different meanings, but it seems to be extremity; for instance, a sheer slope is extremely slanted, a sheer fabric is as thin as you can get, and sheer nonsense is thoroughly nonsensical. A type of extremity is purity or lack of dilution, so that sheer foolishness is pure foolishness undiluted by even a drop of sense.
However, some uses of "sheer" seem to serve simply as emphasis, that is, as a way of underlining a word or putting it in italics. The author of the book seems to have used "sheer" in this way, so that we could paraphrase the sentence: "The greatest growth in the quantity of statistical indicators has been in the field of education."
Since both are proper English words, a sheer spell-checking program will not shear the mistake from your prose. However, given that one of the two spellings is usually a verb, while the other is an adjective, a program that checks grammar may mark the error. My old copy of Microsoft Word, when given the example sentence, flagged the word "shear" as a "Possible Word Choice Error", and suggested "sheer" as a correction. Well done! In comparison, out of several free online spell-checking programs I checked, only one caught it.
In sum, if you habitually use a spell-checking program, you might want to check it to see if it will catch this error. Either that, or file it away in that spell-checker in your head called a "brain".
---
Notes:
Gary M. Klass, Just Plain Data Analysis: Finding, Presenting, and Interpreting Social Science Data (2008), p. xvii.
"Shear", Cambridge Dictionary, accessed: 10/1/2022.
"Sheer", Cambridge Dictionary, accessed: 10/1/2022.
---
Most online slot players have heard of the gamblers fallacy but we would suggest you simply do your homework before you play in order limit your risk. Sites like SlotsOnlineCanada are the go-to Canadian online slots portal on everything from new slot bonuses, slot game reviews and up-to-date news on the iGaming industry.

You will never be able to dispel the truth and reasoning behind the gamblers fallacy, however if you read these winning insights on pokies you may find that you gain a slight upper hand.

Gioca sui siti di slot online con le migliori slot online con soldi veri su NuoviCasinoItalia.it e ottieni il massimo delle tue giocate.

Casino Bonuses are not easy to find on the internet. There are simply too many and their terms and conditions makes them difficult to compare. You can find the best bonuses at casinopilot.

Don't waste your time looking for worthy new online casinos, as https://newcasinouk.com/ already did all the hard work for you. Check out top lists with latest casinos on the market and register an account today.

You can find the best casinos at MrCasinova.com as this website update online casinos and compare them on daily basis.
---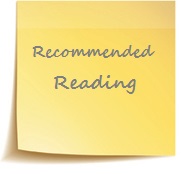 September 30th, 2022 (Permalink)
Junk Journalism & Facts Come Last
Thou shalt not raise a false report: put not thine hand with the wicked to be an unrighteous witness.1
Jesse Singal, "How the Media Fell for A Racism Sham", Common Sense, 9/15/2022

Last month, Rachel Richardson―the only black starter on the women's volleyball team at Duke University―leveled a shocking accusation. She said that during her team's August 26 match against Brigham Young University, fans inside the BYU arena in Provo, Utah inundated her with racist abuse and threats. … For its part, BYU quickly acknowledged that something horrible had happened in the fieldhouse. The day after the game, it published an apologetic statement, saying that the fan deemed responsible for shouting the epithets―who was not a BYU student―had been banned from all university athletic venues. …

For millions of people watching this story unfold, this was yet another example of the ineradicable stain of American racism, of just how little progress we've really made. Except it didn't happen. There is no evidence that the chain of events described by Richardson and her family members occurred. There isn't even evidence a single slur was hurled at her and her teammates, let alone a terrifying onslaught of them.

All the journalists who credulously reported on this event were wrong―and it was an embarrassing kind of wrong, because the red flags were large, numerous, and flapping loudly. Richardson and her family members reported that racial slurs had been hurled with abandon, loudly and repeatedly, in a crowded gym filled with more than 5,000 people. But the journalists covering this incident never stopped to notice how odd it was that none of these vile slurs were captured by any of the thousands of little handheld cameras in the gym at the time, nor on the bigger cameras recording the match2. Nor did they find it strange that in the days following the incident, not a single other eyewitness came forward―none of Richardson's black teammates, and none of the players for either team.

Instead of heeding the red flags and slowing down to ask some questions, mainstream journalists simply consumed and regurgitated the story as it had been fed to them…. If any of these journalists had demonstrated an iota of curiosity or skepticism―if they'd practiced journalism as it was meant to be practiced―they could have had a major scoop. Instead they acted as stenographers, with terrible results. …

I call this "junk journalism" because, like junk food, it's fast, cheap, and bad for you.

BYU issued another statement that completely imploded the dominant storyline about this incident. The university explained that it had conducted a thorough investigation of the evening's game, including extensive review of the available video footage and interviews with more than 50 individuals in attendance, and had not found evidence of a single fan yelling a single slur. The ban on the innocent fan had been lifted. …

From the outright criminal fraud of Jussie Smollett―in which some of the most prominent journalists in the world accepted a storyline that never really made much sense―to the unwarranted piling on of the Covington Catholic High School kids, there's an established pattern of journalists being far too credulous when these incidents first burst onto the scene.

There are real-world consequences to this sort of shoddy reporting, not just for newspapers' reputations and their pocketbooks…, but for those caught in the crossfire. In this case, a vulnerable, innocent young man was wrongly accused of horrendous acts, and an entire student body was slandered. Millions of people will continue to believe this incident occurred, because debunkings never travel a tenth as far and wide as misinformation does.

It won't take some radical revolution for journalists to better cover fast-developing, controversial incidents involving race and other hot-button issues. All they have to do is rediscover norms that are already there, embedded in journalistic tradition. … They can adhere to these norms without becoming a shill for the powerful. It's simply a matter of approaching a story with curiosity and skepticism, of not believing they are the advocate for one side in a conflict―no matter how righteous and obvious the battle lines may seem at first glance.

One norm violated in all of these cases is "innocent until proven guilty". This is not a specifically journalistic norm; instead, it's a legal one, but it's also a more general, ethical norm. One should not believe unproven allegations against people, nor repeat them as if they are true. To do so is to slander those accused if the allegation turns out to be false. Reporters, of course, should report such allegations, but not as if they are facts.

There is at least some reason for hope:

---

Zachary Leeman, "CNN's John Avlon Acknowledges Widespread Media Failure on BYU Racist Heckling Allegations: 'There Was a Rush to Judgment'", Mediaite, 9/12/2022

CNN's John Avlon provided some "journalistic accountability" for his network and others during a new segment Monday he dubbed "Upon Further Review." Avlon tackled the findings from an investigation by Brigham Young University that found no evidence to back up allegations from Duke University volleyball player Rachel Richardson that she and other athletes were subjected to racist heckling.

In a statement about the alleged incident, BYU said they'd interviewed dozens of people, reviewed video and audio evidence, and found nothing to back up the claim that fans were hurling racist slurs at players. … The CNN anchor noted the story jumped to the front of the "outrage Olympics" and his new segment was to update the "initial official version of the story once more facts come in." He added at one point that CNN was one of many networks to jump on the initial allegations, even inviting Richardson's family on-air.

"Healthy skepticism is always a virtue, but this doesn't read like a coverup. Instead, it feels like there was a rush to judgment because of a well-intentioned impulse to believe the Duke player's accusations," he said. …

"Well-intentioned"? It may be well-intentioned towards the sole accuser, but not towards those falsely accused of "hurling racist slurs at players".

Facts, however, "always have to come first," he added. Avlon called for the media to report on the new facts in the Duke University scandal with the same "intensity" they reported on the initial allegations. "Fidelity to the facts is all that we as journalists and citizens should ask," Avlon said. "It's understandable that there's a desire to believe people when they say they've been victimized, but the accusations have to be backed up by facts and when the facts don't fit upon further review, we need to set the record straight with as much intensity as the initial reports."

Facts should come first, but they usually come last. Initial reports of incidents such as this are often incorrect, so they should be treated as unproven allegations. Later reports may correct the original false ones, but such corrections usually are seen by a fraction of those who saw the original false claims. The organizations that spread such false accounts are, perhaps understandably, reluctant to give as much attention to the truth as they did to the false account, since the truth makes them look bad. As a result, the general effect of junk journalism is to misinform people.

I wish Avlon good luck in his efforts to bring accountability to his network; he'll need it.
---
Notes:
You can watch the match here: "Duke vs BYU Aug. 26, 2022 NCAA", YouTube, 8/27/2022.
---
Disclaimer: I don't necessarily agree with everything in these articles, but I think they're worth reading as a whole. In abridging them, I have sometimes changed the paragraphing and rearranged the order of the excerpts in order to emphasize points.
---
September 22nd, 2022 (Permalink)
Is the pandemic over?
Last Sunday, in an interview broadcast on the television show 60 Minutes, the President of the United States was asked: "Is the pandemic over?" He answered:
The pandemic is over. We still have a problem with COVID. We're still doing a lot of work on it. But the pandemic is over. If you notice, no one's wearing masks. Everybody seems to be in pretty good shape. And so I think it's changing. And I think this is a perfect example of it.1
In the days since, this has been declared a "gaffe"2. Biden is, of course, notorious for gaffes. A "gaffe" is not necessarily a lie, though some lies are gaffes. Ten years ago, Dan Amira produced a taxonomy of political gaffes3, including the Glaring Factual Error Gaffe, the Hot Mike Gaffe, and the Kinsley Gaffe. Unlike the Hot Mike Gaffe, the Kinsley Gaffe is named for pundit Michael Kinsley, who first identified it. As Amira explains: "…[A] Kinsley gaffe is defined as when a politician accidentally tells the truth." Biden is responsible for gaffes of every type in Amira's taxonomy, but "the pandemic is over" appears to be either a glaring factual error or a Kinsley one.
Way back in April, Anthony Fauci stated three times in an interview that we were out of the pandemic phase of the disease4. That this was also a gaffe was apparent from the fact that he almost immediately tried to take back what he had said. Since Sunday, the White House has tried to do to Biden what Fauci did to himself, but Biden's claim was so clear and straight-forward that it's difficult to spin5.
In addition to the White House undercutting Biden's claim, the major news media began trying to undermine it. For instance, The New York Times published an article under the following headline:
Biden Says the Pandemic Is Over.
But at Least 400 People Are Dying Daily.6
Taken out of context, numbers such as this are almost meaningless. Is 400 a big number or a small number? Compared to what? To give it some perspective, let's compare it to some other diseases. Almost 2,000 people died per day of heart disease in 2020, the most recent year for which data is available7, and over 1,600 died of cancer each day of the same year8. Are heart disease or cancer pandemics? If not, why not?
This raises the question: what exactly is a pandemic? I briefly discussed this question back in early 2020 when the epidemic first began9. According to my dictionary of epidemiology, a "pandemic" is "[a]n epidemic occurring worldwide or over a very wide area, crossing international boundaries, and usually affecting a large number of people10". A textbook that I happen to have has a similar definition: "Pandemic…is an epidemic that is widespread across a country, continent, or a large populace, possibly worldwide.11" These definitions are almost hopelessly vague: How wide is a "wide area"? How large is a "large populace"?
The only definition I was able to find on the Centers for Disease Control and Prevention (CDC) website defines "pandemic" simply as "[a] worldwide epidemic"12, and "epidemic" as "the occurrence of disease within a specific geographical area or population that is in excess of what is normally expected.13" But what is normally expected for a disease that's only been around for a couple of years?
The World Health Organization (WHO) used to have a page that said: "[a] pandemic is the worldwide spread of a new disease.14" This adds the new factor of novelty to the dictionary definition. So, according to this definition, one reason why heart disease and cancer are not considered pandemics is that they are not new. But COVID is now over two years old; is that still "new"?
So, who decides when a pandemic ends, if not the president? Not the WHO. While the WHO's declaration in 2020 that COVID was a pandemic may have contributed to the subsequent panic in the U. S.9, it has now publicly disavowed "officially" declaring an end to it15.
So, is the pandemic over? Don't ask me! The definitions that I've been able to find have been so vague that there doesn't appear to be a clear answer to the question. Apparently, even the president can't get away with declaring it over, so I'm not going to try.
---
Notes:
, Centers for Disease Control and Prevention, accessed: 9/22/2022.