Previous Month | RSS/XML | Current
WEBLOG
December 3rd, 2023 (Permalink)
Guesstimate It, Too
At the start of the year, I asked you to guesstimate how many American women are of childbearing age1, that is, I asked you to not just guess, but to use what you know to estimate a number that you don't know.
Here's a follow-up question: How many American women are currently pregnant?2
This is the kind of question that you might well think you'd have to research to get an answer that isn't just a wild guess. However, I'm asking only that you guesstimate it, which means that I'm not expecting a precise number. Rather, the goal is to use what you know to come up with an estimate that's in the ballpark.
You're probably not especially interested in the answer to this question―neither am I!―but the purpose of this exercise is to develop your guesstimation ability. Like any other skill, it improves with practice. Guesstimation is a very useful critical thinking tool, and it will help to tune your internal credibility detector so that you can detect incredible numerical claims.
To get the most out of this exercise, make your own guesstimate before clicking on the "Guesstimate" button, below, to see mine. If you have no idea how to get started, try clicking on the first hint button, below. Click on as many hints as you need to make your guesstimate, but no more than necessary. So, let's get started!
Extra Credit: What percentage of American women of childbearing age are currently pregnant?
Use what you learned from the previous guesstimate.
A landmark number that you should know is the current population of the United States: a third of a billion people.
Another landmark number that you should know is the average lifespan of an American, which is currently close to eighty years3 .
Calculate. Take the guesses from the previous hints, and calculate how many Americans are currently pregnant.
Dividing the current population (hint 3) by the average lifespan (hint 4), produces the number of Americans of any given age, that is, a little over four million. Since this is the number of any given age, it's also the number of newborn babies. Of course, every newborn baby has a mother, so there are approximately the same number of pregnant women as babies born. This is not a one-to-one relationship because some women give birth to more than one baby, so that the number of pregnant women will be somewhat less than the number of babies. However, not all pregnancies result in a newborn baby, so the number of pregnant women will be somewhat higher as a result. Perhaps these two factors cancel out, but I'll round the estimate down to four million to account for multiple births and to avoid over-precision―keep in mind that we're looking for a good guess and not a precise statistic.
So, my guesstimate is that four million American women are currently pregnant. How close was your guesstimate to mine? If it was at least the same order of magnitude (OoM)―that is, millions and not tens of millions or hundreds of thousands―then it was in the ballpark.
Extra Credit Answer: We saw in the Fact Check section of the previous guesstimate1 that the number of women of child-bearing age is approximately 65 million. So, 4 million is a little more than 6% of such women, which is the answer to the question.
How good of an estimate is the one given above? Is it possible that an estimate based only on some landmark numbers―the current population and lifespan―together with some common knowledge, could be a good approximation to the actual statistic? To find out, you'll have to do some research. After making the above guesstimate, I researched the question and below is the result; I encourage you to check my findings against your own.
I haven't been able to find a direct answer to the question as it appears that no one actually counts the number of pregnant women, but there are recent statistics from which we can develop a more precise estimate. According to the National Center for Health Statistics, 3,664,292 babies were born in the United States in 20214. Given that the average pregnancy lasts nine months, which is common knowledge, 9/12ths of this number, or 75%, will represent the number of pregnant women at any given time of that year, which gives 2,748,219. So, correcting for over-precision, about 2.75 million pregnant women.
As I mentioned above, not all pregnancies result in newborn babies, so the number of pregnant women is likely to be somewhat greater than the number of babies, though by how much I don't know. So, I'll round up to three million.
Clearly, the guesstimate was of the right OoM―that is, millions―but it was a little too high―about a million too high―yet this was certainly in the ballpark. Since the answer to the extra credit question was based on the guesstimate, it was also about a percentage point too high, so that only around 5% of women of child-bearing age would be currently pregnant. According to the March of Dimes, "[t]he fertility rate in the United States in 2021 was 56.3 per 1,000 women ages 15-44"5, which is 5.6%. I'm not sure whether this statistic takes into account that pregnancy does not last a whole year; if not, then the adjusted rate would be 4.2%. In either case, the guesstimate was in the ballpark.
---
Notes:
---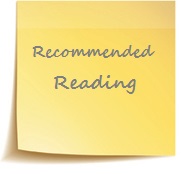 December 1st, 2023 (Permalink)
The New(s) Guardians & The Same Old Beeb
Lee Fang, "NewsGuard: Surrogate the Feds Pay to Keep Watch on the Internet and Be a Judge of the Truth", Real Clear Investigations, 11/15/2023

In May 2021, L. Gordon Crovitz, a media executive turned start-up investor, pitched Twitter executives on a powerful censorship tool. In an exchange that came to light in the "Twitter Files" revelations about media censorship, Crovitz, former publisher of the Wall Street Journal, touted his product, NewsGuard, as a "Vaccine Against Misinformation." …

How would the company determine the truth? For issues such as COVID-19, NewsGuard would steer readers to official government sources only, like the federal Centers for Disease Control. Other content-moderation allies, Crovitz's pitch noted, include "intelligence and national security officials," "reputation management providers," and "government agencies," which contract with the firm to identify misinformation trends. Instead of only fact-checking individual forms of incorrect information, NewsGuard, in its proposal, touted the ability to rate the "overall reliability of websites" and "'prebunk' COVID-19 misinformation from hundreds of popular websites."

NewsGuard's ultimately unsuccessful pitch sheds light on one aspect of a growing effort by governments around the world to police speech ranging from genuine disinformation to dissent from officially sanctioned narratives. In the United States, as the Twitter Files revealed, the effort often takes the form of direct government appeals to social media platforms and news outlets. More commonly the government works…through seemingly benign non-governmental organizations–such as the Stanford Internet Observatory1–to quell speech it disapproves of. Or it pays to coerce speech through government contracts with outfits such as NewsGuard….

Instead of merely suggesting rebuttals to untrustworthy information, as many other existing anti-misinformation groups provide, NewsGuard has built a business model out of broad labels that classify entire news sites as safe or untrustworthy, using an individual grading system producing what it calls "nutrition labels." The ratings…use a scale of zero to 100 based on what NewsGuard calls "nine apolitical criteria," including "gathers and presents information responsibly" (worth 18 points), "avoids deceptive headlines" (10 points), and "does not repeatedly publish false or egregiously misleading content" (22 points), etc.

Critics note that such ratings are entirely subjective–the New York Times, for example, which repeatedly carried false and partisan information from anonymous sources during the Russiagate hoax, gets a 100% rating. … Independent news outlets with an anti-establishment bent receive particularly low ratings from NewsGuard…. The model has received glowing profiles in CNN and the New York Times, among other outlets, as a viable solution for fighting fake news.

NewsGuard is pushing to apply its browser screening process into libraries, academic centers, news aggregation portals, and internet service providers. Its reach, however, is far greater because of other products it aims to sell to social media and other content moderation firms and advertisers. "An advertiser's worst nightmare is having an ad placement damage even one customer's trust in a brand," said Crovitz in a press release touting NewsGuard's "BrandGuard" service for advertisers. "We're asking them to pay a fraction of what they pay their P.R. people and their lobbyists to talk about the problem," Crovitz told reporters.

NewsGuard's BrandGuard tool provides an "exclusion list" [that] deters advertisers from buying space on sites NewsGuard deems problematic. But that warning service creates inherent conflicts of interest with NewsGuard's financial model: The buyers of the service can be problematic entities too, with an interest in protecting and buffing their image.

A case in point: Publicis Groupe, NewsGuard's largest investor and the biggest conglomerate of marketing agencies in the world, which has integrated NewsGuard's technology into its fleet of subsidiaries that place online advertising. The question of conflicts arises because Publicis represents a range of corporate and government clients, including Pfizer–whose COVID vaccine has been questioned by some news outlets that have received low scores. … Publicis client Pfizer awarded Publicis a major deal to help manage its global media and advertising operations, a small reflection of which is the $2.3 billion the pharmaceutical giant spent on advertising last year.

The NewsGuard-Publicis relationship extends to the Paris-based marketing conglomerate's full client list…. "NewsGuard will be able to publish and license 'white lists' of news sites our clients can use to support legitimate publishers while still protecting their brand reputations," said Maurice Lévy, chairman of the Publicis Groupe, upon its launch of NewsGuard.

Put another way, when corporate watchdogs…are penalized by NewsGuard, the ranking system amounts to a blacklist to guide advertisers where not to spend their money. …

NewsGuard has faced mounting criticism that rather than serving as a neutral public service against online propaganda, it instead acts as an opaque proxy for its government and corporate clients to stifle views that simply run counter to their own interests. The criticism finds support in internal documents, such as the NewsGuard proposal to Twitter, …as well as in government records and discussions with independent media sites targeted by the startup. …

…[E]arlier this year, Crovitz wrote an email to journalist Matt Taibbi, defending its work with the government, describing it in the present tense, suggesting that it is ongoing….

---

Stephen Daisley, "The problem with the BBC's Israel coverage", The Spectator, 11/16/2023

Since the 7 October massacre, various institutions across the West have damaged their reputations when covering the murder of 1,200 Jews. Chief among them is the BBC which outdid itself in the early hours of Wednesday morning.

Around midnight, the Israel Defence Forces released a media statement announcing that it was launching an operation against Hamas in a part of Gaza's Al Shifa Hospital, which the terrorist organisation uses as one of its command centres. The Reuters agency relayed the information via its news wire service, relied upon by journalists across the world. This is the story in its entirety:

Nov 15 (Reuters)–The Israeli military said its forces were carrying out an operation on Wednesday against Hamas within Gaza's biggest hospital, Al Shifa. In a statement, the military said: "Based on intelligence information and an operational necessity, IDF forces are carrying out a precise and targeted operation against Hamas in a specified area in the Shifa Hospital." The military said: "The IDF forces include medical teams and Arabic speakers, who have undergone specified training to prepare for this complex and sensitive environment, with the intent that no harm is caused to the civilians.["]2

At 12:09am, a newsreader on BBC News Channel picked up on the story. Or a version of it.

At this moment we are hearing from Reuters, that is reporting that Israel–it says its forces are carrying out an operation against Hamas in Gaza's Al Shifa Hospital and they are targeting people, including medical teams as well as Arab speakers. They are also saying that Israel is calling on all Hamas operatives in the hospital to surrender at this point.

Once again, we are hearing from Reuters that Israel says that its forces are carrying out an operation against Hamas in that hospital that we had just heard of there, targeting Arab speakers as well as some of the medical staff there, and they are asking all Hamas operatives in that hospital to surrender.

So, the IDF said it was taking specially trained medical teams and Arabic speakers into Al Shifa Hospital to minimise harm to civilians and the BBC reported that as the IDF targeting medical staff and people who speak Arabic. …

This was a terrible mistake made in a rush, and went out on only one bulletin (although the correction took nine hours). … But we see a rush, here, to get out implausibly bad news about Israel. There ought to be several protocols on every new development to make sure every fact is checked, layers of editors to check accuracy. It's obvious that, even now, no such system exists. The BBC is still being jaw-droppingly cavalier with the truth.
---
Notes:
See: Thomas Adamo & Josiah Joner, "Stanford's Dark Hand in Twitter Censorship", The Stanford Review, 3/24/2023.
"Israeli forces carrying out operation in Gaza's Al Shifa hospital -military", Reuters, 11/14/2023.
---
Disclaimer: I don't necessarily agree with everything in these articles, but I think they're worth reading as a whole. In abridging them, I have sometimes changed the paragraphing and rearranged the order of the excerpts in order to emphasize points.
---
Casino Bonuses are not easy to find on the internet. There are simply too many and their terms and conditions makes them difficult to compare. You can find the best bonuses at casinopilot.

You can find the best casinos at MrCasinova.com as this website update online casinos and compare them on daily basis.
---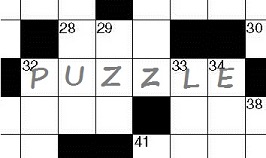 November 23rd, 2023 (Permalink)
A Puzzle to be Thankful For
Six members of the Blanc family, including Doug and Edwina, were gathered around the big round dining room table for Thanksgiving dinner. Following family tradition, each had brought a different dish for the meal, including stuffing. From the following clues, can you determine where each family member sat and what dish each brought?
Clues:
Abner sat directly opposite the family member who brought cranberry sauce, who sat to the immediate right of Doug's sibling.
Claudia sat between Doug's sibling and the family member who brought the pecan pie, and opposite the person who brought the turkey, who sat next to the one who brought cranberry sauce.
The family member who brought a pecan pie sat between Claudia and Beatrix, who sat directly opposite Doug's sibling and supplied the mashed potatoes.
Ferdinand, who is not Doug's brother, sat next to the person who brought the cranberry sauce and opposite the one who brought a green bean casserole.
Starting arbitrarily at Abner and continuing around the table clockwise, here are each family member and the dish they brought: Abner, pecan pie; Beatrix, mashed potatoes; Ferdinand, turkey; Doug, cranberry sauce; Edwina, Doug's sister, stuffing; and Claudia, green bean casserole.
---
November 17th, 2023 (Permalink)
Headline
Idaho teacher arrested for rape of teen cops found driving her car because she was too 'drunk to drive'*
She raped teen cops?
---
*Olivia Land
,
"Idaho teacher arrested for rape of teen cops found driving her car because she was too 'drunk to drive'"
, The New York Post, 11/16/2023
---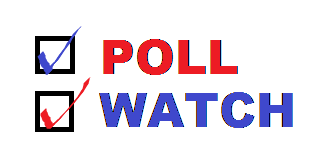 Is it time to panic yet?
New polling, conducted by The New York Times (NYT) and Siena College, shows former President Trump beating current President Biden in five out of six "critical" states that Biden won in 20201, namely, Arizona, Georgia, Michigan, Nevada and Pennsylvania. The only "battleground" state where Biden leads is Wisconsin. As you'd expect, there's been considerable hand-wringing in certain circles2.
Given that these are state results, it's obvious that the samples for each state must be some fraction of the total sample, which raises the question of what the margin of error (MoE) is for each state. However, the poll has an unusually large sample, namely, 3,662 registered voters and, as a result, the MoEs range from ±4.4 to 4.8 percentage points. This is larger than the usual ±3 points of most national polls, but not enormously so.
Let's look at the results for the individual states and compare them to the MoEs3:
Arizona: Trump leads by five percentage points, which is barely outside the MoE of ±4.4 points.
Georgia: Trump leads by six points, which is moderately outside the MoE of ±4.5 points.
Michigan: Again, Trump leads by five points, barely outside the MoE of ±4.4 points.
Nevada: Trump leads by eleven points, which is over twice the MoE of ±4.4 points and, so, probably not due to sampling error.
Pennsylvania: Trump leads by four points, which is barely within the MoE of ±4.6 points.
Wisconsin: Biden leads by two points, which is well within the MoE of ±4.8 points.
Except for Nevada, these are not particularly striking results, and could be individually explained as the result of sampling error. What should be more worrisome to Democrats is the general trend in favor of Trump, especially given that these are considered "key" states for Biden to win.
If we assume that each state is currently a toss-up between Biden and Trump, then the probability of Trump leading in at least five states is about 11%, so we can be about 89% confident that the results are not due to chance4. That doesn't necessarily mean that the results accurately portray current public opinion, just that they are not likely due to random sampling error. Alternatively, they may be the result of a systematic bias in the poll.
Given that the poll was sponsored by the NYT, it's unlikely that the results can be explained by political bias, but there are many other ways that polls can be biased. However, the hypothesis of bias is undermined by the fact that another recent poll also has Trump leading Biden5.
There's almost exactly a year to go before the next presidential election, and given the current volatility of the world―including the possibility of the United States getting dragged into a war―a lot can change between now and then. So, to answer my own title question: no, it's not time to panic yet. But if you're a Democrat, you'd better start worrying.
---
Update, 11/9/2023: I didn't see this coming: Emerson College just today released the results from new state polls similar to the one discussed above6. Emerson surveyed the same six "swing" states with the biggest difference being that Wisconsin and Michigan were switched, that is, Trump leads in the former while Biden is ahead in the latter.
Emerson made a point of polling a thousand registered voters in each state but, unlike the NYT/Siena poll, it used an online panel rather than a random probability sample. As a result, the usual confidence interval calculation does not apply; instead, Emerson reports a "credibility interval" of ±3 percentage points, which is supposed to be similar to a MoE. How this is justified, I don't know, but the similarity of Emerson's results to those of the NYT/Siena poll, which used a probability sample, is reassuring.
Let's examine the individual results for registered voters (RV) and "likely" voters (LV)7:
| State | RV | LV |
| --- | --- | --- |
| Arizona | Trump+2 | Trump+2 |
| Georgia | Trump+7 | Trump+8 |
| Michigan | Biden+2 | Biden+2 |
| Nevada | Trump+7 | Trump+3 |
| Pennsylvania | Trump+3 | Trump+4 |
| Wisconsin | Trump+1 | Tie |
These two polls, both conducted at about the same time, reinforce each other's results. Whatever, if anything, is wrong with these results, it's obviously not due to the methodologies of either poll, which were quite different.
I still think it's way too early to panic, but the case for panic is getting stronger.
---
Notes:
---