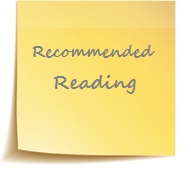 Previous Month | RSS/XML | Current | Next Month
WEBLOG
The Censorship-Industrial Complex & Engineering Consent
Matt Taibbi, "Written Statement", United States House of Representatives , 3/9/2023

The original promise of the Internet was that it might democratize the exchange of information globally. A free internet would overwhelm all attempts to control information flow, its very existence a threat to anti-democratic forms of government everywhere.

What we found in the "[Twitter] Files" was a sweeping effort to reverse that promise, and…to turn the internet into an instrument of censorship and social control. Unfortunately, our own government appears to be playing a lead role. …

Following the trail of communications between Twitter and the federal government across tens of thousands of emails led to a series of revelations. … We learned Twitter, Facebook, Google, and other companies developed a formal system for taking in moderation "requests" from every corner of government…. For every government agency scanning Twitter, there were perhaps 20 quasi-private entities doing the same….

A focus of this fast-growing network is making lists of people whose opinions, beliefs, associations, or sympathies are deemed "misinformation," "disinformation," or "malinformation." The latter term is just a euphemism for "true but inconvenient." Undeniably, the making of such lists is a form of digital McCarthyism.

Ordinary Americans are not just being reported to Twitter for "deamplification" or de-platforming, but to firms like PayPal, digital advertisers like Xandr, and crowdfunding sites like GoFundMe. These companies can and do refuse service to law-abiding people and businesses whose only crime is falling afoul of a distant, faceless, unaccountable, algorithmic judge. …

Another troubling aspect is the role of the press, which should be the people's last line of defense. But instead of investigating these groups, journalists partnered with them. If Twitter declined to remove an account right away, government agencies and NGOs would call reporters for the New York Times, Washington Post, and other outlets, who in turn would call Twitter demanding to know why action had not been taken. Effectively, news media became an arm of a state-sponsored thought-policing system. …[Y]ou can't have a state-sponsored system targeting "disinformation" without striking at the essence of the right to free speech. The two ideas are in direct conflict. …

[Thomas] Jefferson's ideas still ring true today. In a free society we don't mandate truth, we arrive at it through discussion and debate. Any group that claims the "confidence" to decide fact and fiction, especially in the name of protecting democracy, is always, itself, the real threat to democracy.

This is why "anti-disinformation" just doesn't work. Any experienced journalist knows experts are often initially wrong, and sometimes they even lie. In fact, when elite opinion is too much in sync, this itself can be a red flag.

We just saw this with the Covid lab-leak theory. Many of the institutions we're now investigating initially labeled the idea that Covid came from a lab "disinformation" and conspiracy theory. Now apparently even the FBI takes it seriously1.

It's not possible to instantly arrive at truth. It is however becoming technologically possible to instantly define and enforce a political consensus online, which I believe is what we're looking at. This is a grave threat to people of all political persuasions.

For hundreds of years, the thing that's distinguished Americans from all other people around the world is the way we don't let anyone tell us what to think, certainly not the government. The First Amendment, and an American population accustomed to the right to speak, is the best defense left against the Censorship-Industrial Complex. If the latter can knock over our first and most important constitutional guarantee, these groups will have no serious opponent left anywhere. If there's anything the Twitter Files show, it's that we're in danger of losing this most precious right, without which all other democratic rights are impossible.

During the congressional hearing for which the above statement was written, an Internal Revenue Service (IRS) agent visited Taibbi's home and left a note on the door to call the agency2. Was the timing of this unusual visit coincidental? Anyone who believes that will also believe that it's a coincidence that the coronavirus that causes COVID-19 first appeared in the same city as a lab that studies coronaviruses.

Alex Gutentag, "Collapse of the COVID Truth Regime", Tablet Magazine, 3/5/2023

In 1922, the American political commentator Walter Lippmann coined the term "manufacturing consent." In Lippmann's view, the best solutions to complex problems in a democracy could not be determined by the masses; rather, democracy should be managed by a "specialized class" and a "bureau of experts" that could best understand common interests and shape public opinion through the tools of propaganda. Edward Bernays, sometimes called "the father of public relations" expanded upon Lippmann's thesis in his 1947 essay "The Engineering of Consent." According to Bernays, the right to free speech and a free press is accompanied by a "right of persuasion," which is facilitated by mass media.

"All these media provide open doors to the public mind," Bernays wrote. "Any one of us through these media may influence the attitudes and actions of our fellow citizens." For much of the 20th century, Lipmann's specialized class could dominate media and communications in order to guide public opinion for commercial and political purposes. With the advent of social media, however, this dominance was upended and the "doors to the public mind" became more accessible to the average person.

As mentioned by Taibbi, above, this actually began long before "the advent of social media" with the development and spread of the internet, which makes so-called social media possible. "Social media" are, in fact, a step backwards, since they consist of a handful of gigantic corporations, whereas the internet is a distributed form of communication. "Social media" companies act like a funnel, taking in the communications of millions of people at the wide end, and filtering them at the narrow end. It's easier for the government, as well as private pressure groups, to successfully censor when there are fewer arms to twist.

On Twitter, Facebook, and YouTube, the conclusions and assumptions of experts could be challenged both by their credentialed rivals and by uncredentialed laypeople. … In response, the FBI and State Department transitioned toward hard censorship, with full support of the legacy media, using Russiagate as a pretext to influence and infiltrate Facebook and Twitter, thus transforming these supposed "private companies" into arms of the state.

The initial justification for much of the COVID censorship that began in 2020 was that social media users could "cause harm" by discouraging others from taking proper precautions. Even though this censorship was a clear infringement on civil liberties, liberals readily accepted it because they had been primed through the false narrative that open expression on social media allowed Russian bots to rig the 2016 election. By this time, Democrats had also normalized the notion that free speech was intrinsically dangerous and that words literally cause violence.

Also, the flip side of this, namely, that actual violence is "mainly peaceful" so long as it serves politically correct ends3. War is peace, freedom is slavery, words are violence.

While mainstream media outlets pushed a propagandistic narrative to build popular acceptance of radical and unprecedented measures, government agencies pressured social media companies like Twitter and Facebook to suppress analysis from skeptics. From the lab leak hypothesis, to natural immunity, to mask mandates, much of this analysis has turned out to be entirely legitimate. By skewing the scientific debate, social media "content moderators" allowed state-sponsored misinformation to proliferate unchecked. …

Over the past three years, COVID censorship has worked by making examples out of nonconformists and labeling them as heretics in order to discredit them. Censorship is not just about preventing access to certain perspectives, but about defining an in-group and warning observers that they might also be isolated and gagged if they stray too far from accepted narratives.

When these accepted narratives are actually false, reality is warped, and people are forced to participate in a bizarre and damaging theater in which they fight to defend ideas that are wrong. The alternative would mean risking association with those labeled as "covidiots," "anti-maskers," and "anti-vaxxers." In response to policies that marked certain positions as off-limits, many people in medicine, science, law, academia, and journalism responded by self-censoring for fear of excommunication. …

Central to COVID censorship was the notion that people simply cannot be trusted to evaluate evidence on their own and make health decisions for themselves. … The assumption behind COVID "content moderation" was that a small cadre of anointed experts deserved disproportionate sway over public opinion because their views were objectively correct, but this has proven to be far from the case.

YouTube, for instance, suspended users for statements that disputed the efficacy of face masks; these statements have now been vindicated by a landmark Cochrane review of 78 randomized controlled trials, which found that masks made "little or no difference" in preventing the transmission of COVID-194. Resulting mandates negatively impacted deaf and hard-of-hearing people, affected the learning and development of young children, and impaired the social cognition of elderly dementia patients. Because they disallowed open public discussion of their favored policies, social media companies should be considered partially responsible for the collateral damage that ensued.

… Clearly a critical assessment of the COVID restrictions placed on children was morally imperative, yet Twitter blacklisted a prominent advocate for school reopening, Stanford's Dr. Jay Bhattacharya, as soon as he opened his account. …[T]his move and similar actions hampered the conversation around ongoing masking, testing, and quarantining protocols in schools, and these protocols continued in many states without evidence-based deliberation.

Social media companies often removed accurate estimates of COVID's infection fatality rate (IFR) or labeled them as misleading because low figures might prompt users to reject the rationale behind social distancing, stay-home orders, and mandates. Would the public have consented to the prolonged mass quarantining of young people and children…if they had been exposed to correct data about the risk the virus posed?

At the behest of the Biden administration, censorship escalated dramatically in 2021. In an effort to boost vaccine uptake at all costs, Facebook told officials that it was censoring "often-true content" that did not contain misinformation but which might dissuade people from getting vaccinated. Many prohibited claims on social media pertaining to topics like natural immunity, breakthrough infections, and myocarditis proved to be true. …

Free speech is rarely just about free speech for its own sake; it is about placing checks and balances on the ability of an authority to shape reality. … Ending the COVID truth regime is not only a matter of correcting the record on misguided policies. The underlying set of assumptions that led to mass censorship and rule-by-technocrat must be dismantled as well.

---

Notes:

---

Disclaimer: I don't necessarily agree with everything in these articles, but I think they're worth reading as a whole. In abridging them, I have sometimes changed the paragraphing and added footnotes.
---
What's New?
The Independence Fallacy, that's what!
---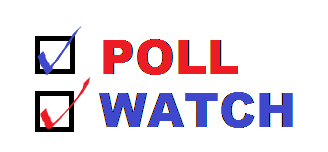 Little Big MOE
Cartoonist Scott Adams got himself into trouble recently1. I think everything sensible that can be said about it has already been said, together with a lot of things that aren't sensible, so I don't have anything to add. Instead, I want to comment on the poll results that seem to have set Adams off on his rant. So, after this paragraph I will say no more about Adams.
The poll, which was conducted by the Rasmussen polling organization, asked the following question among others: "Do you agree or disagree with this statement: 'It's OK to be white.'"2 Of the black respondents to the poll, 53% either "strongly agreed" (42%) or "somewhat agreed" (11%)―whatever that means―with the statement. Of the remaining 47% of black respondents, 18% "strongly disagreed" with the statement, and 8% "somewhat disagreed", whereas the remaining 21% answered "not sure".3
The entire sample was supposedly of a thousand American adults, which means that blacks were a subsample. However, according to a video put out by Rasmussen, the actual sample size was 1,182 respondents of whom only 117 were black. What is the margin of error (MOE) for a sample of that size? Approximately nine percentage points, which means that the 95% confidence interval for those blacks who agreed with the statement is 44%-62%, and similarly for all the other results for this subsample.4
So, this is another example of the statistical fact I've been emphasizing over the last few months5: subsamples have larger MOEs than full samples, and very small samples have very large MOEs. The Rasmussen poll had such a small sample of black respondents that the results are extremely imprecise and, as a consequence, generalizing from such a small sample to all black American adults is problematic.
Unsurprisingly, the news media did their usually poor job of interpreting the poll results for their readers. For example, a Newsweek article reported: "The poll was conducted on February 13-15 and had a margin of error of +/- 3 percentage points." Then, in the next sentence: "[Mark] Mitchell [head pollster at Rasmussen] told Newsweek that the percentage of Black respondents in the poll correspond with the Black population in the United States, which is around 13 percent."1 The article does not mention the MoE of the subsample, nor even the fact that it will be larger than ±3 percentage points. By juxtaposing these two sentences, most readers will think that the MoE mentioned applies to the "Black" subsample.
Mitchell deserves credit for giving the MoE for the subsample in the video previously referred to, but less that 1,500 people have seen it. Inconsistently, he goes on to say that Rasmussen refuses to do national polls with samples of less than 750, yet he defends the results for a subsample of only 117! In addition, he claims that other pollsters do as bad or even worse polling. He's probably right about that, but "if you think our product is bad, our competitors' products are just as bad or even worse" is not a very strong defense. Moreover, he tries to shift the burden of proof onto the poll's critics, challenging us to prove the results wrong. However, it's not our job to prove the poll wrong; it's Rasmussen's job to show that it's probably right.
---
Notes:
---
Inflict or Afflict?
A book that I was reading last year inflicted the following sentence on me: "The main reason that they [cancer rates] are increasing is that we are not dying of the other diseases that have inflicted man throughout his existence."1 Can you see what's wrong with it?
"Afflict" and "inflict" are obviously sibling words that differ only in their prefixes since they both have the same stem, "-flict". That stem comes from the Latin verb "fligere", to beat, strike, or dash, which is also found in "conflict" and, surprisingly, "profligate"2. The difference in meaning among these words comes from their different prefixes: "con-" means "with" or "together", so that "conflict" means to fight with. The prefix of "inflict" is obviously "in-", which means much the same as the English word "in", so that "inflict" is to strike into; whereas, the prefix of "afflict", "af-", is a form of "ad-", "to" or "upon", so that to afflict is to strike upon3.
The distinction in meaning between "afflict" and "inflict" is subtle, so it's no surprise that Adrian Room writes that "[t]he two are quite often confused."4 Both mean to be struck with something bad, but infliction is typically done by people, whereas affliction is usually a natural occurrence. To return to the example sentence, the other diseases afflicted "man throughout his existence", but were not inflicted upon him.
I tried the example sentence in several online spelling or grammar checkers and only one flagged "inflicted" as a possible mistake, but it suggested "affected" rather that "afflicted" as a correction―close, but no cigar! So, it's unlikely that your spell-checking program, assuming that you use one, will catch such an error. File the distinction in your mental spell-checker, and don't inflict this confusion on others.
---
Notes:
---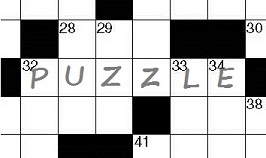 Coffee, Tea, or Both?
I love coffee, I love tea
I love the java jive and it loves me
Coffee and tea and the java and me
A cup, a cup, a cup, a cup, a cup!*
A restaurant that I frequent conducted a survey of its customers and it showed that 75% like coffee and 60% like tea. Knowing that I'm a logician, the owner approached me one day and showed me the results of the survey.
"What I'd really like to know is what percentage of my customers like both tea and coffee," she told me, "but I didn't think to ask. Can you figure that out?"
"I'm sorry," I replied, "but there's not enough information here to do that. However, I could tell you what the minimum and maximum percentages are."
"I'm not sure I understand that."
"The minimum is the lowest possible percentage, based on your survey data, that like both tea and coffee, and the maximum is the highest possible percentage that like both. The actual percentage that likes both will be between those two extremes."
"I see! That might help."
Can you help the restaurant owner? What are the minimum and maximum possible percentages of customers who like both coffee and tea?
Extra Credit: Assuming the maximum possible percentage of customers like both coffee and tea, what percentage likes neither? What about if the minimum likes both?
It's easy to see that the maximum percentage of customers who like both tea and coffee is 60%, since that would be the case if everyone who liked tea also liked coffee. The minimum overlap is the result of adding together the two percentages and then subtracting 100%―that is: 75% + 60% - 100% = 35%―which represents the minimum percentage that the two subsets of customers must overlap.
Extra Credit Solution: If 60% of customers like both tea and coffee, then an additional 15% like only coffee, which leaves 25% who like neither. If only 35% of customers like both, then 40% like just coffee and 25% enjoy only tea, so that 100% like one or the other, leaving 0% that like neither.
Disclaimer: This puzzle is fictitious. The main part of the puzzle is based on a problem that was used as an interview question by Google†―I just changed the numbers so that you couldn't "google" the answer.
† William Poundstone, Are You Smart Enough to Work at Google? (2012), pp. 88 & 265-268
*Milton Drake & Ben Oakland, "Java Jive". You can hear the Manhattan Transfer's rendition of this song here: "The Manhattan Transfer―Java Jive" (1975), YouTube